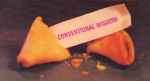 Retirement is a long journey full of potential hazards – the biggest one being "running out of money before you run out of time". If this is your fear, what have you done about it? Does a lifetime income you can't outlive sound like something that might interest you?
Okay, let's start by talking about "conventional wisdom". Conventional wisdom says you should keep your retirement money in a diversified portfolio – stocks, bonds, mutual funds, variable annuities and other market investments. This is a popular approach but not the only one. No doubt diversified portfolios are suitable for some retirees BUT not all. This approach has risk of loss.
How do you feel about losing money? You may be comfortable with risk of loss but is it suitable for your circumstances? Here are some questions that give you the answer:
If you lost part of your retirement money, would your retirement suffer? If so, then proceed carefully because "the market" is unpredictable.
If you lost money, do you have sufficient time to wait until the market recovers? Before you answer, remember the stock market is currently at the 1999 level – that's 12 years, or one-half of a typical retirement, and there has been zero gain. If recovery takes 12-15 years, do you really want to risk your money?
Do you have more than enough money for retirement? If not, what's your strategy if you lose part of your retirement nest egg? That should provoke serious thought!
"Conventional wisdom" also recommends that you withdraw 4% – 5% plus inflation every year to cover your living expenses. That is if you have $100,000 at retirement you'd use $4,000 to $5,000 the first year. Withdrawals in later years would be increased for inflation. To test this strategy the conventional wisdom says to consider all the possible outcomes to determine the chances of having an income throughout retirement.
This "testing" is performed using a computer based forecasting model on all the possible diversified portfolios suitable for your risk tolerance – you may know it as the Monte Carlo model. The one with the highest probability of working is then recommended. Nonetheless, there remains some probability you'll still run out of money. If so, what will you do? By my way of thinking, this is nonsense. I'd prefer a fool-proof strategy that guarantees I can't outlive my money. Since a diversified portfolio can't deliver guarantees, what can?
As we've discussed elsewhere on the blog, there are guaranteed options that don't involve out guessing the market. The first is an immediate annuity purchased from an insurance company that guarantees you a set income for life – including your spouse's life if you choose and also inflation protection can be included. Immediate annuities are worry and stress free but there is a drawback: the guaranteed income depends on interest rates when you started. Low rates mean smaller incomes. Right now we have the lowest interest rates in our lifetime and immediate annuities don't give you much bang for your buck.
Second, you could divide your money among several safe money options all having different maturities. The shortest maturity is used first to give you an income and when it runs out you go to the next maturity and so on until retirement ends. This "laddered" approach is commonly used by conservative, smart retirees. I recommend this strategy but encourage you work with your financial advisor to select safe money options of different maturities to "lock in" your lifetime income. The Ladder Strategy generally uses bank CDs, certain bonds and fixed annuities – safe, predictable and reliable.
Third, let an insurance company manage your longevity risk. Longevity risk is the risk of outliving your money: the number one fear of retirees. Insurance is used for other risks we can't afford our: home, car, plane or boat being destroyed; health problems; long-term convalescent care; premature death and many more risks we face. Why not for longevity risk? Insurance companies specialize in managing risk and they obviously do a good job because they are among the oldest, financially strongest and operationally stable companies on the globe.
I recommend predictability, certainty and low risk when it comes to retirement planning. You'll not be working and have no income to replace lost money. You may be okay in the long run if your money is in the market, and then again you may not be. Japan's Nikkei 225 stock index was at 40,000 in 1990 but has steadily declined for the past 20 years and is now around 10,000 – only 25% of its former high. Can this happen in America? If so, could you still afford retirement? Do you have enough time to wait for a recovery? Many are now saying the current U.S. recession is the beginning of a long decline similar to what Japan has suffered over their "two lost decades".
What's best for you is determined by your circumstances, risk tolerance, aspirations and a host of other factors. What's good for someone else may not be good for you … so just because John and Wilma invest in the stock market or buy immediate annuities is no sign you should. Here's my answer: If you want retirement peace of mind and no financial worries, a guaranteed lifetime income deserves a look. Why not work with your financial advisor and find a suitable solution for you and yours? If your advisor says a diversified portfolio is more suitable for you, ask them to put in writing that you're guaranteed to always have an income in retirement. Their unwillingness will speak volumes about risk.
Be careful with your retirement money because it can't be replaced if lost, and there is no assurance you have enough time to wait for a recovery. Retirement is a time to enjoy your money rather than stress over it. I sincerely hope I've helped you have a better retirement by considering all the options before you commit your hard earned money.
Shelby J. Smith, Ph.D.
September 30, 2011